A Guide to Using Android Online Bingo Apps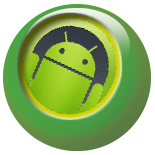 If you love online bingo but want the freedom to play wherever you are instead of being tied to your PC, playing from your mobile device is the ideal solution. Virtually every online bingo site has now realised the need to mobile-optimise their sites so that players can play at any time and place from the palm of their hand, and many have gone a step further, offering downloadable apps to make gameplay even more accessible. These days, most of us are used to downloading apps for all kinds of purposes, from banking to online shopping, so it makes sense to be able to access your favourite game in this convenient way.
Top 2 Android Apps
£35 Welcome Bonus
Max Bonus £250
Deposit only £10
400% Welcome Bonus
Max Bonus £40
Deposit Min £10
Why Play Bingo on Android Devices?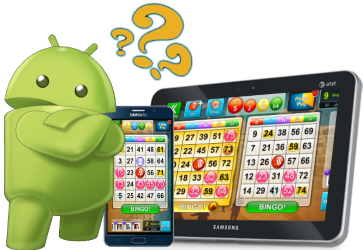 When it comes to choosing a smartphone or tablet there are two primary choices – an Apple or an Android device. Of the 40 million people who own a mobile phone and the 59% of households that own a tablet (statistics for August 2017), 49% of them own a device that uses the Android operating system, making it slightly more popular than the iOS system.
Google entered the tablet and smartphone market almost a decade ago and has gone from strength to strength, with many people preferring its operating system to that of Apple devices. Since Android gadget sales have grown year on year, the number of apps being developed for this operating system has increased too and there are now around a million of them currently available for download, many of which are from the gaming industry. Bingo and other popular gambling apps are among the most commonly downloaded Android apps, and technology is constantly being upgraded to improve mobile content.
Android has an open source operating system which has been partially based on Linux. Software designers have no need to buy code to operate within the Android framework since the code has been made available to anyone, and this means that there is an enormous range of software apps which can be downloaded (many for free) at the Google Play store, or from websites themselves. Of course, among those countless apps, many of them are from well known, and not so well known, bingo operators. Although at one time, gambling apps were banned from the Play Store, since 1 August 2017 the rules have been changed, and now Android device owners can download many of their favourite bingo and other gaming apps quickly and easily through this convenient online marketplace.
What are the Differences Between Playing Bingo on a PC and on an Android Smartphone?
One of the primary differences between playing bingo on your PC and playing on your Android smartphone is that you have complete mobility. Even the largest smartphone is small enough to fit easily into your pocket or bag and can be used anywhere at any time as long as there is a working internet connection. There are a couple of other differences, however. Since a smartphone's screen is considerably smaller than a PC monitor, the user experience will be slightly different and some of the features found in the desktop version will not be available. For example, often there is no chat function on smartphone versions of online bingo sites, and regular players may miss having this function.
What Kind of Experience Can I Expect When Playing Bingo on an Android Tablet?
The experience offered by Android tablets when it comes to playing bingo is often somewhere between that which can be enjoyed on your PC and which can be found on a smartphone. Since a tablet has a larger screen, often as big as 10", players can enjoy a better user experience, with extra features included like chat functions. Usually, the same apps are available for download to both Android smartphone and tablet devices, so you can just perform a search for your favourite operator on the Google Play Store and download the software, usually for free. Of course, the disadvantage of playing on an Android tablet is that, because they are larger than a smartphone, they can be harder to carry around, however they are certainly a lot more mobile than your desktop PC. One of the best benefits of using Android tablets to play bingo is that you may be provided with a stylus which works perfectly as a real-world bingo dabber!
Finding Bingo Apps For Android Devices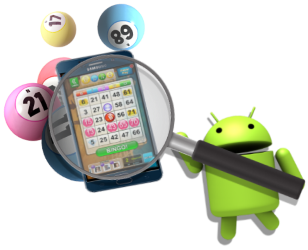 Whichever of the UK's online bingo sites happens to be your favourite, you can be sure that they probably have a mobile app for Android devices. If you haven't chosen an operator yet, you can simply visit the Google Play Store and see which ones have been rated the most highly by users.
Not so long ago, players had to visit their bingo operator's website to download their apps directly to their device, often having to change settings on their smartphone and go through a more complex installation process. This was because Google did not permit any real money gambling apps on its Play Store marketplace. Luckily, however, this has now all changed, and bingo operators are rushing to offer players the opportunity to download their apps through this convenient forum.
Of course, not every bingo app has been well made, and while some offer an excellent user experience, others have glitches and are not user-friendly. The good news is that you can download them for free, so if you are not satisfied, you can simply choose a different one.
Android Bingo Software Providers
Every online bingo site and app is powered by bingo software, which provides players with their favourite games. While there are hundreds of bingo sites online, players are often surprised to learn that in fact there are only a few software development companies that specialise in this industry, andthis is why many bingo apps and sites offer similar user interfaces and similar games, with only the theme and name of the operators being different.
In many cases, players on bingo sites which use the same gaming software are all part of a network and can play games together, even on different websites. This makes gameplay even more fun, since there are more people to chat to. Although bingo software may appear simple to the user, it requires considerable and complex development, and not all bingo software is created equal. As you might expect, many of the best performing apps and sites come from the top UK online bingo operators since they have been rigorously tested for bugs and are constantly updated to improve the user experience.
Downloadable Android Bingo Apps vs Browser Based Software
Not only do most of the best online bingo providers offer downloadable Android apps, but they also offer a fully mobile-optimised website too. This means that players can simply use their smartphone or tablet's browser to access their operator's website and start playing. There are no downloads or installations to take up your device's memory when you play through your browser, which is ideal for those who already have too many apps taking up their storage! Players simply access their account using their existing login details and can enjoy virtually all of the functionality of the desktop version.
In the past, playing bingo online through an Android device was a hit and miss affair since the Flash software that was required was not always available on Android smartphones and tablets. Nowadays, however, Flash is often no longer required and HTML5 is used instead. The HTML pages are slimmed down so that they work seamlessly with a smaller touch screen so that the player does not have to endure a poor quality experience. When it comes to deciding whether to use an Android browser or a downloadable app to access online bingo sites, there are several pros and cons of each to weigh up.
Downloaded Apps
The Pros
All content will already be conveniently stored on your device
Some content can be accessed offline with no need for an active data connection
Games load more quickly
Apps can be personalised to the user's preferences
Some apps use your device's other functions such as the microphone or camera to improve gameplay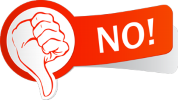 The Cons
Downloading and installing the software will take up precious storage space
Some apps may not function with every device, especially older models
Players must regularly check for updates and download them
Accidentally leaving a bingo app running can drain your battery
Browser Based Software
The Pros
No memory intensive downloads and installations are required
Browser content is updated regularly
All games are accessible to users of all Android devices regardless of age or model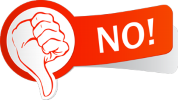 The Cons
Games are slower to load
A stable and active internet connection is always required to play
There is no opportunity for personalisation
There are no additional features using your device's extra functions
Real Money Android Bingo Apps and Just For Fun Games
Both real money and just for fun bingo games are available on Android devices. If you choose to play for fun, you can usually enjoy social media compatibility so you can share your game with your online friends through Facebook. These games also often have a chat function where you can socialise with other players, however, the game isn't serious and, although sometimes tournaments are held for money, the amount on offer is usually very low. These games are perfect for newbie bingo players who are just getting used to playing bingo on their Android device.
Real money games, on the other hand, are designed for serious players who have their eye on the jackpot. Registering for these sites often entitles you to receive a bonus offer which can help you to boost your bankroll. Real money games also generally offer more variety of game type and use in-app purchases which enable players to fund their gameplay via their Play Store account for quicker and easier gaming. Some providers even allow you to pay via your mobile phone bill for even greater convenience.
Which is Better Android Bingo or iOS?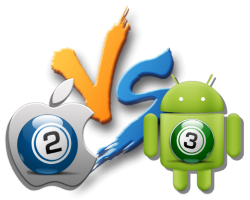 At the moment, both Android and Apple are offering very similar bingo apps from most of the same providers, with software that has been developed by the same game makers, such as Microgaming, Playtech and Interplay. Android smartphones, however, do have one advantage which is that they generally offer a larger screen together with better resolution. Especially if you are using one of the newer model Android devices, you will enjoy a fast and seamless gaming experience, with no stretching or glitching of the graphics.
Some Android devices are also capable of loading bingo games more quickly than an iPhone, and while in the past the convenience of being able to download bingo apps directly from the Apple Store set the iOS device ahead in terms of gaming convenience, with the change in regulations regarding the availability of gambling apps on the Google Play Store, this is no longer a benefit. There are still one or two bingo apps out there which are not compatible with every Android device, especially older models, however, there is still an enormous breadth of choice to pick from, and every bingo fan is sure to find something that satisfies them. Therefore, when it comes down to choosing whether to invest in an Android or Apple device on which to enjoy your favourite game, it really comes down to user preference.
As you can see, Android tablets and smartphones are the way of the future when it comes to playing online bingo. With the gaming industry going from strength to strength, there will only be better technological developments in bingo software and a greater breadth of choice of operators to come. Whether you prefer to play bingo for fun or whether you are keen to win some serious real money, playing on your Android device is convenient, quick and fun. So, whether you are sitting on the bus or waiting in line at the supermarket, pick up your phone and get playing!