Your Guide to Playing Online Bingo With an iOS Device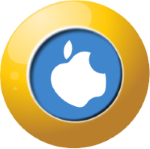 Are you a fan of online bingo, but don't want to be restricted to only playing at your PC? The perfect solution is to play from a mobile device. Almost all online bingo sites are now mobile-optimised so players are able to play whenever and wherever they choose, simply by picking up their tablet or smartphone and going online. Most bingo operators have gone so far as to offer their own mobile apps which can be downloaded, usually for free, making gameplay more accessible than ever. As most people now download apps to access our online banking and favourite e-commerce sites, it stands to reason that accessing your favourite bingo sites in this way is the most convenient solution.
Top 2 iOS Apps Offers
£35 Welcome Bonus
Max Bonus £250
Deposit only £10
400% Welcome Bonus
Max Bonus £40
Deposit Min £10
Why Should I Play Bingo on an iOS Device?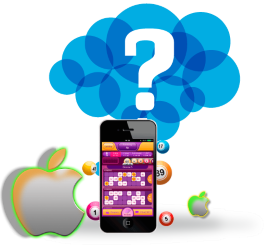 When choosing a tablet or smartphone, there are really only two main choices on the market – will you go for an Android or an Apple device? There are around 40 million mobile phone owners in the UK alone, and 59% of households own tablets, and of those, 44% have a device which runs the iOS operating system. Apple is still one of the most prestigious technology brands on the market, and its popularity continues to rise with every new device released.
Until very recently, Android device users were unable to download gambling apps, such as those offered by bingo operators, from the Google Play Store due to regulations. This meant that Apple devices had the edge since it was possible for iPhone and iPad users to download mobile bingo apps straight to their device without having to fiddle with changing settings or downloading and installing software independently. Although the rules have now changed with regards to real cash bingo apps being allowed in the Google Play Store, there is still a much smaller range than are available through the Apple App Store, making iOS devices a better choice for anyone that appreciates having a wider choice.
Are There Any Differences Between Playing Online Bingo on an Apple Phone and my PC?
One major difference between playing online bingo on your Apple phone and your home or office PC is that your smartphone will give you complete flexibility and mobility. All Apple smartphones are small enough to easily fit into a bag or pocket, and it is possible to use it whenever and wherever you like, so long as you have a live internet connection. One of the other differences, of course, is the size of the screen. Even the largest iOS mobile screens are considerably smaller than your PC monitor and therefore, although the gameplay will still be impressive, with smooth graphics and plenty of functionality, it will look different and will offer a slightly different experience to the one that you would get using the desktop version.
Finding Online Bingo Apps For iOS Devices
No matter which UK online bingo site you like best, you will almost certainly find that they offer a mobile app for download to iOS devices. Simply visit the App Store, search for your chosen provider and download the software to your smartphone or tablet. If you don't yet know which site is your favourite, it's easy to just visit the Apple App Store and find out which bingo apps have been rated highly for the experience that they offer users. Of course, all bingo apps are not of equal quality, and while some offer an outstanding user experience, some others are not very user-friendly or intuitive. Luckily, if you don't like the app that you've downloaded, you can simply go back to the App Store and select another one as they are free to download.
iOS Bingo Software Providers
All online bingo sites and apps run using bingo software, which supplies players with all of their top games. Even though there are countless online bingo sites, it often surprises players to discover that there are, in fact, just a few companies who develop this software, and this explains why so many sites and apps offer similar games and have very familiar user interfaces, with just the operator's name and the theme of the site being different. In lots of cases, people who are playing on bingo sites that have the same brand of software form a network and are able to play games together, even if they are playing on different sites. This can actually make gameplay more fun as there is a larger group of people to chat with.
Although it may seem that bingo software is pretty simple, in fact, it takes a lot of complex development, and not every app and bingo site will be equally good. Most of the top performing sites and apps are from the best UK bingo operators and they are routinely tested rigorously for any bugs. They are also updated on a regular basis to ensure that users enjoy the best possible experience. The brands which offer iPhone and iPad bingo apps utilise responsive technology, a smart tech solution which enables the gaming interface to recognise and format to the iOS screen. The software which is used for this responsible technology is also generally backwards compatible so that even players who use an older Apple device can still enjoy playing bingo. IOS users who still have any of the smartphones from the iPhone 3G right up to most recently released device can access bingo apps and enjoy a perfect display on their screen, no matter which device they use.
What Kind of Games Does iOS Bingo Offer?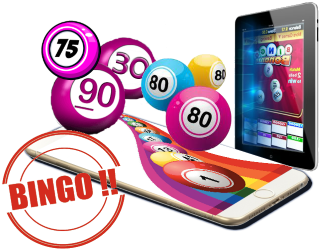 There is an excellent range of bingo games to play on your iPhone or iPad, so whether you're a traditionalist who likes the classic 90 ball game or whether you're ready to try something new and unique, you are sure to find something to fit the bill. With 30 ball, 70 ball and 80 ball games out there, as well as a host of exciting versions based on TV shows, there are all kinds of patterns to play and a selection of buy-ins, from free games for those who want to play for fun to games to suit high rollers. Not only is there a great range of bingo variants to select from, there is also often a selection of side games and slots to play too for a little extra variety. With scratch cards, keno, video poker and even roulette sometimes being available, there is a wealth of choice to suit all kinds of adventurous players.
There are also often chat games which are held between real money rounds. These games allow players to have fun and socialise with each other in a similar way to an old real-world bingo hall experience. Players can often win additional prizes and cash when playing side games, however, they are optional and players only participate in them if they want to.
Downloadable iOS Bingo Apps vs Browser Based Software
Although downloadable iOS apps are widely available and represent a convenient way to play, the best bingo operators also have websites that have been fully optimised for use on mobile devices. This means that should players prefer, they can just use the browser on their iPad or iPhone to access the operator's site and begin playing. No installations or downloads are required when opting for this way to play, and this makes playing via the internet browser an ideal solution for anyone whose device memory is already reaching saturation point! The player can simply access their usual account by entering their login details to enjoy almost identical functionality to the site's desktop version.
When deciding whether it's best to download a mobile bingo app from the App Store or whether to simply play through a mobile-optimised bingo website, there are a number of advantages and disadvantages to consider.
Downloaded Apps
The Pros
All of the site's content is stored conveniently on the device
It's possible to access some of the content offline without having to have a working data connection
The games load much more quickly and run more seamlessly
The apps may be customised to match the user's preference
Some of the best bingo apps utilise the other functions of the device, for example, the camera or microphone to improve gameplay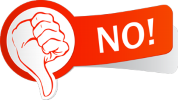 The Cons
Having to download and install software onto the device takes up a lot of storage space, which is often at a premium
Players have to check regularly for any updates and then download them
If you accidentally leave the bingo app running in the background, your battery can be drained very quickly meaning frequent recharges
There is often a smaller range of games to choose from
Browser Based Software
The Pros
There is no need to perform a memory intensive download or installation
The browser content gets updated regularly
There are enhanced security features
A wider range of games, features and side games to choose from than would be available through the app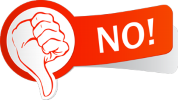 The Cons
Games may have slower loading
Players always require an active and stable data connection to play
Web based software offers no opportunities for personalisation for each individual player
No extra features exist that use the device's additional functions
Real Money iOS Bingo Apps vs Just For Fun
Owners of iOS devices can choose to either play bingo just for fun or play for real money depending on their personal preferences. Players who opt to play bingo for fun can enjoy having compatibility with social media like Facebook to share their scores and results, and often, these games have a chatroom allowing socialisation with players around the country. Apps that allow players to play for fun cost the player nothing to either download or play, and they often offer a wide range of game modes, allowing friends to be invited to games to unlock bonuses or collectibles. A real money bingo app, conversely, allows players to play for cash, boasting many games and the opportunity to win a large jackpot. There are often excellent promotions and bonuses available for signing up to these apps, and players can often pay through their mobile phone bill to make gameplay even quicker and more convenient.
Is iOS or Android Bingo Better?
At the present time, Android and Apple are both offering similar bingo mobile apps from many of the same operators, using software which has been developed by the same companies like Playtech, Interplay and Microgaming. However, the greatest benefit offered by iOS devices is that they are generally more powerful than most Android tablets and smartphones, and therefore they can easily handle high-intensity games. iOS devices are also universally compatible with all App Store apps, regardless of the age of the device, whereas older Android smartphones and tablets will not work with more up to date gaming software.
Another advantage of Apple smartphones and tablets is that there is, at present, still a much larger range of bingo apps to choose from in the App Store than in the Android's Google Play Store, which is good news for players who value having a lot of variety. There is, however, one advantage that some newer Android smartphones have, which is that they boast larger screens and better resolution. Even the newer iPhones have smaller screens and this can lead to accidentally pressing buttons during gameplay. At the end of the day, the choice comes down to the player themselves as to which type of operating system they prefer to use when playing online bingo.
You can clearly see from the above that iOS devices are leading the way in the future of online bingo. As the industry grows and thrives, we can look forward to even more developments in technology and even more impressive bingo software, as well as even more choice in bingo providers to come. Whether you are playing with the aim of scooping a huge jackpot or whether you just like to play for fun, playing bingo, either through your browser or via a downloaded app, is quick, fun and, above all, convenient. So, next time you're on a train or waiting for the kids to come out of school, get out your smartphone and start playing!