All You Need to Know About Bingo No-Deposit Bonuses
When you're considering registering for a new online bingo website or app, you'll certainly want to consider the types of deals and promotions that they can offer you. With so many bingo sites on the market these days, each operator tries to persuade new customers to register for their services by offering impressive bonuses, whilst also attempting to persuade existing players to stick with their brand. One way to do this is to offer exciting promotions that enable players to get as much as possible out of gameplay.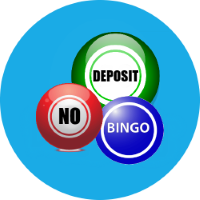 Bonuses give players free credits or money which allow them to play for free on the site's games, sometimes without even having to deposit funds of their own. They are one of the best ways for sites to attract customers, however it's important to remember that there is almost always a catch.
Although there are several different kinds of promotions offered by bingo operators, one that is commonly found is the no-deposit bonus. While this deal is very popular, it is very important to know what it entails to avoid any disappointment when it comes to cashing out any winnings. Here, we look at the basics of no-deposit bonuses – what they are, how they work, and how to avoid the pitfalls of opting for this promotion.
Top 2 Bingo Offers
£35 Welcome Bonus
Max Bonus £250
Deposit only £10
400% Welcome Bonus
Max Bonus £40
Deposit Min £10
What Does a No-Deposit Bonus Mean?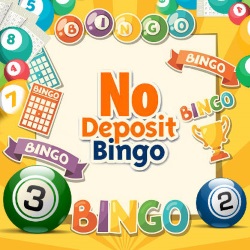 No-deposit bonuses are one of the most commonly offered promotions among online bingo sites – perhaps because the idea of getting something for nothing appeals to a wide cross-section of players. However, it's essential to remember that nothing ever comes for free, and you will usually find a host of terms and conditions associated with these offers.
A no-deposit bonus entices customers into registering with a new provider and playing some of their games free of charge. As you may guess from the name, this type of bonus does not require the player to make any deposit in order to profit, however, as you might imagine, the terms are usually extremely stringent in order to prevent players from abusing the offer.
How Does a No-Deposit Bonus Work?
If you are interested in profiting from a no-deposit bonus, all you need to do is register for the bingo site or app's services and complete your personal details. You will not be required to deposit any funds from your own card or bank account into your gaming account in order to take advantage of the offer. Depending on the site, the promotional funds may be immediately credited to your account as soon as you have completed the registration process, or alternatively, you may be required to enter a specific bonus code in order to receive the deal. Once the bonus credits are in your gaming account, you can start to play on the site for free.
What are the Pitfalls of a No-Deposit Bonus?
The greatest problem with no-deposit promotions is that it is very difficult to win any actual real cash prizes by using the bonus funds. This is due to the very strict wagering requirements which are applied, as they mean that you have to spend a large amount of your own money before you can withdraw any winnings. For many bingo sites, these requirements are very high, which makes it very difficult to have any profits left to withdraw once the requirement has been met.
How to get the Most Out of Your No-Deposit Bonus
The best way to maximise your use of your no-deposit bonus is to see it as an opportunity to try out a new bingo site for free rather than as a way of boosting your winnings. If you are interested in trying out a new bingo app or website but don't want to spend any of your own money, you can take advantage of this kind of offer to experiment with a few different games without having to potentially lose your own funds.
This type of promotion gives you the opportunity to practice a game for free or try out a game that you've always wanted to try. It also affords you the chance to experience the site's community and its chat room hosts, which is very useful if the social side of gaming appeals to you. It also enables you to get beyond the site's home page to experience the feel of the site and how user-friendly it is without having to risk any of your own money. You'll also be able to see the full selection of games available, including slots and casino games.
As well as getting your bingo fix without any financial risks, you may, in some cases, even be able to win a real prize. Some sites that offer no-deposit bonuses actually have real prizes and special jackpots for some of their complimentary games, however you should note that you will almost certainly be required to deposit funds before you can withdraw any of your winnings.
What You Need to Know About Wagering Requirements
Virtually every no-deposit bonus comes with terms and conditions attached, so you must always check the small print before you decide to take advantage of any promotion, otherwise you risk disappointment when you want to withdraw any winnings.
While these conditions vary from site to site, some bingo operators have extremely stringent wagering requirements. These require players to wager a certain amount before being able to withdraw any of their winnings and this could be as high as ten times the bonus amount, which means that players will only rarely have any profits left to withdraw once the wagering requirement has been met.
If you use a no-deposit bonus, you should also check which games are included in the wagering requirement, since not all games on the site count. While bingo games usually count 100% towards the requirement, other games like slots or scratch cards contribute a smaller amount such as 5% to 25%, and some other games, especially casino games like roulette and blackjack, don't count at all.
What is the Difference Between Free Bingo and No-Deposit Bingo?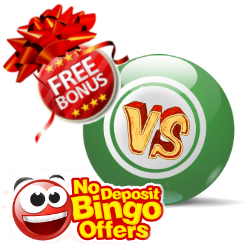 Even though definitions will vary on different bingo sites, no-deposit offers are those which are only available for limited periods. There are some other free-play promotions, however they have key differences:
Free bingo site – these sites are completely free of charge, with players never paying for any game. While most games are just for fun, occasionally there may be a real cash prize on offer
Free bingo room – these are rooms on paid-for sites which offer free games to players. You will not need to pay a deposit to play in these rooms and all play is unrestricted as long as you are a member of the site. Again, most of the games are for fun, although there may be occasional real money prizes
Newbie room – these are special bingo rooms which have been created with the purpose of introducing newly registered players to the bingo site. Usually, a player must make an initial deposit to gain access, and the access will usually be time limited
Free flash and social games and mobile apps – these standalone free-play bingo games can be found either on social media or from app stores however, again, these are generally just for fun rather than prizes
What is Remote Gaming Duty
Remote Gaming Duty is a relatively tax which was introduced in August 2017. This has had an impact on the number of bingo operators who offer a no-deposit bonus.
Before August 2017, gaming sites were only obliged to pay tax on players' real money wagers and deposits without taking into account any bonuses received. In real terms, this means that if a player paid a £10 deposit and wagered the full amount, the site would only pay tax on the £10, regardless of the amount of bonus given to the player. Now, however, if player deposits and wagers £10 and is given an extra £30 of bonus funds, tax must be paid on the entire £40 total.
This rule has meant that bingo sites are now looking closely at the amount of bonus they are offering players as a sign up incentive. No-deposit promotions are especially likely to be axed since tax must be paid on the bonus even before the player has deposited any funds.
Although no-deposit bonuses may seem appealing, it is important to be aware of the potential problems in taking advantage of them. Nothing is given away for free, especially in the world of online gaming, and therefore it is vital that players read all of the small print surrounding terms and conditions before taking up any no-deposit deal. By always paying close attention to each bingo site's wagering requirements and the games which count towards it before you decide to sign up for any offer, you can avoid being disappointed when the time comes to withdraw any winnings. As long as you have realistic expectations when using a no-deposit offer, you will find that these promotions are a good way of becoming familiar with a new site.