Your Guide to Banking With UK Bingo Mobile Apps
Playing bingo using mobile apps is becoming more popular than ever, but one of the things you need to think about is the types of banking methods available. The majority of UK mobile bingo apps offer a broad range of options when it comes to depositing funds and withdrawing winnings so that they can accommodate the preferences of most players. From traditional options to more contemporary e-Wallets, most needs can be catered for. Here, we look at the various options available to users of mobile bingo apps so you can decide which one best suits you.
Top 2 Bingo Apps Offers
£35 Welcome Bonus
Max Bonus £250
Deposit only £10
400% Welcome Bonus
Max Bonus £40
Deposit Min £10
Choosing Bingo Apps by Banking Method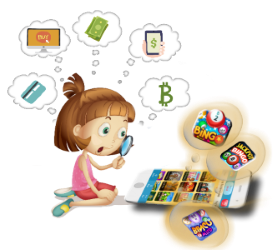 Of course there are lots of things to consider when you're choosing which bingo app to download to your device, however once you've looked at the most important factors like licensing and security, the variety of payment options is key factor that should definitely be borne in mind.
There are several options available for both deposit and withdrawal however the methods available vary between the various apps, and while some offer a huge selection others will only offer a couple of choices. If there is a particular method that you like to use when making your payments, you will have to find out which mobile apps offer the option you prefer so you won't be disappointed after you've completed your download.
When you choose a bingo app, you should remember that in general, if an app offers a broader spectrum of banking options, you can probably expect them to be a more trustworthy and reliable operator than one which limits the methods through which you can withdraw or deposit funds. A bingo app provider that shows that it cares about their players by providing all of the payment options that they prefer to use is usually going to be a high quality, reputable choice.
Which Methods Can I Use to Pay On My Bingo App?
When playing online bingo through a mobile app, there are numerous banking options to choose from so this guide gives you a more in depth understanding of the methods you may be able to select depending on which app you pick.
Debit and Credit Cards
A traditional option that is still very popular with all kinds of players, debit and credit cards are almost universally accepted across all of the major bingo mobile apps. If you use a debit card to deposit funds you won't be charged an additional fee and usually you can also have any winnings credited back to the linked bank account for extra convenience. Another advantage of using a debit card is that you can only use available funds and therefore won't be able to run up large debts. If you use a credit card to fund your gameplay, you can enjoy convenience however you may run the risk of getting carried away and overspending.
Most bingo apps accept Visa and MasterCard as well as some other well known card brands. There are often cash advance charges applied to bingo credit card transactions however, and some bingo app providers will not allow funds to be withdrawn to a credit card meaning that you will have to choose a different way of receiving any winnings.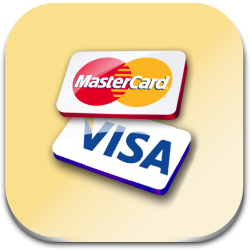 Using an e-Wallet
While e-Wallets are still not offered quite as frequently by mobile bingo apps as a form of payment, they are becoming more widely available. Companies such as PayPal, Neteller and Skrill are becoming better known now as ways of making payments online. After registering to use an e-Wallet service you are able to access an online wallet where you can keep your bingo playing funds so that you can instantly deposit with your chosen bingo app which accepts this method.
Most bingo apps which accept e-Wallets will also allow winnings to be sent back to the player through the same method, and these funds transfers are generally instant. Although e-Wallets offer an extra level of security and anonymity, the downside is that often there are extra charges for usingthis method of payment, and also some bonuses may not be available to players who use an e-Wallet.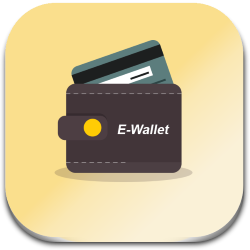 PaySafeCard Vouchers
If you are a player who does not want to use or who doesn't own a debit or credit card, you have another alternative to an e-Wallet method. The PaySafeCard is a safe and secure way to make convenient online payments through mobile bingo apps to fund your gameplay. This simple baking method simply requires the player to purchase a pre-paid voucher from a local retail outlet, topping it up with their chosen amount. They will receive a unique code when then needs to be entered into the bingo operator's app to fund the deposit instantly. While deposits are very convenient through this method, the PaySafeCard is not available for receiving winnings, so you will have to select a different method for withdrawals.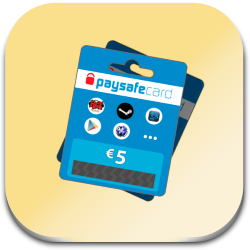 Mobile Phone Payments
Some UK bingo apps are starting to offer mobile phone billing as an option for deposits. This is probably the most convenient method of all since all deposits are either added to the player's next phone bill if they are on a contract or taken from their available credit if they are on Pay As You Go.
Boku is the top system currently used for mobile phone billing through mobile bingo apps and this easy to use option simply requires the player to enter their phone number and authorise a text message for funds to be instantly credited. As well as being very secure, this method is also a great choice for anyone who has no bank account, however you may not be eligible to receive certain bonuses if you opt for this method. Another disadvantage is that withdrawals cannot be made through this method and as there is a limit placed on the daily amount which can be deposited, it may not be a good choice for a high rolling player.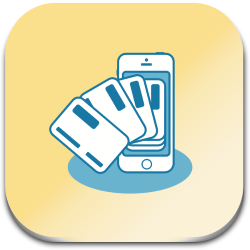 Bank Transfers and Mobile Bingo Apps
Although there are many bingo mobile apps which allow players to select a wire transfer as their preferred deposit and withdrawal method, you should be aware that there are both pros and cons to this option. On the upside, bank transfers are simple to arrange and are extremely secure. Since bank transfers are a long-established payment method you can rest assured your money is in safe hands.
The downside, however, is that this is an extremely slow way of transferring money as it can take several days to see funds appear in your account due to the extensive checks for fraudulent activity. You will therefore have to deposit funds several days before you want to play in order to ensure that the money has cleared, and this means that you won't be able to make a snap decision to play on your chosen app. Withdrawals too take a long time to process via bank transfer and it could be more than 7 days before winnings finally appear in the player's bank. There are usually also charges and fees applied to bank transfer payments too, especially if the bingo app provider is located overseas, since it will then be an international transfer.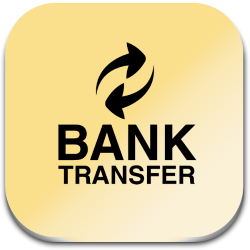 What do I Need to Consider When Choosing a Method for Making a Deposit or Withdrawal on my Bingo App?
If you haven't yet decided which payment method is right for you, you need to consider the following:
Will you want your funds available for instant play or is it acceptable to wait for funds to clear? If so, an e-Wallet or PaySafeCard is a good choice.
Will you want the convenience of using the same method to withdraw winnings as you used for depositing funds? A debit card, bank transfer or e-Wallet will work well.
Is anonymity important to you? A PaySafeCard or e-Wallet will suit you.
How frequently and how much money are you planing on depositing into your account? If you are planning on making larger deposits on a regular basis, you should probably avoid mobile phone billing since the amount of deposit has a daily cap.
How quickly do you need your winnings to clear after you request a withdrawal? If speed is important, you should avoid bank transfers as your funds can take over a week to clear. E-Wallets usually allow for the quickest funds transfers.
Everyone has different financial circumstances and payment preferences, but if you consider these questions before you make your decision, you are sure to find a banking option that not only suits your needs but also your personal situation. Choosing the right banking method to fit your needs is very important, so doing plenty of research is essential if you want to be confident that you have chosen wisely. Luckily, mobile bingo apps make it very simple and quick to deposit or withdraw funds so you can start playing your favourite game no matter where you are from your mobile device more quickly than ever.